Schedule a PRIVATE Evening Event
What is a private evening event? Essentially renting the Patch for your private use, i.e., school family fun night, an organization/business evening out, private family event, etc. This event is a group package and must be paid in one transaction.
When can you schedule? Tuesday through Friday, September 22 – October 27, 2023.
When can you arrive? Arrive as early as 3 p.m. and departure by 8 p.m.
What is the cost per person? The cost is $8.00 for ages 2-60 and $5.00 for 61+.
Is there a minimum booking fee? As we are opening the Patch for your private event, the minimum booking fee is $800.00, essentially 100 paying customers entering Admission.
Can I have my private event catered? Yes, private events may be catered. Our Concession is also available for your event.
How do I coordinate with my attendees? You collect the entry fee and generate an individual name list. The list is sent via email to info@sissonspumpkinpatch.com by noon the day of your event. Admission checks off your guest's name as they enter. You make payment via credit card or check the evening of your event. This coordination is very efficient and saves immense time for your guest's entry, which allows you (the host/hostess) to have an enjoyable experience at the Patch.
How can I make a reservation or ask questions? Please use this contact form or email info@sissonspumpkinpatch.com for inquiries.
The Annual S M A S H – Every Saturday & Sunday in October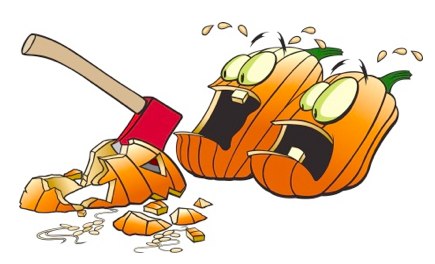 *Regular Admission Applies – This event is an additional cost.
Due to popular demand, our annual Smash will occur every Saturday and Sunday in October.
Come join in the fun!!
Pumpkin Slammer Hammer
We've created our version of a sledge hammer out of the trunk of a small tree and attached a handle. This silly creation will allow you to hammer on pumpkins, gourds, apples…anything we can find to provide you with a fun-filled, stress reliever.
October 7-8, 2023
Admission for all Scouts/Leaders is $5. Members must wear their insignia via a shirt or hat. Due to the outdoor activities, uniforms are not encouraged.