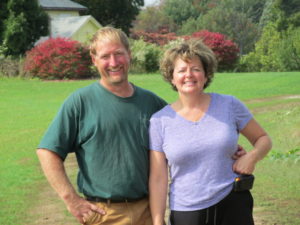 Sissons' Pumpkin Patch, LLC was established in 2010, when Larry and Wendy Sisson purchased the family farm from Larry's parents, Jim and Nancy. The property has been in the Sisson family since 1966, when it was purchased by Jim and Nancy from the Dawson family.
Larry and Wendy hope many families in the tri-state area begin a family tradition by visiting Sissons' Pumpkin Patch each year. We invite you to come and enjoy some family fun in the country and hope you enjoy the beautiful fall colors during your scenic drive.
We welcome all feedback via this contact form for opportunities to improve what we believe is the greatest asset to the tri-state area.
Hope to see you soon!
Larry & Wendy Sisson